Our Full Spectrum of Print-Finishing and Imaging Services
There are infinite uses for barcodes and other unique identifiers—especially as physical marketing blurs the line into digital campaigns. Howlan Inc. brings customers barcoding, UPC printing and QR coding, designed to create an omni-channel marketing push for your next campaign. We've provided code printing to businesses big and small throughout the Midwest.
We typeset, imprint and image all types of bar codes and security information, UPC, code 3 of 9, interleave 2 of 5, on roll labels, paper sheets and folded and stitched pieces. We understand the technologies; their possibilities and limitations. Our cutting-edge equipment and sophisticated software ensure the accuracy of your job.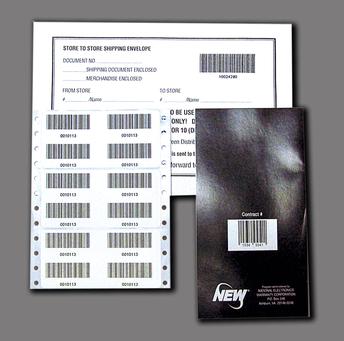 Barcoding: Barcodes are a unique identifier that you can integrate directly into a wide range of applications. Assign barcodes for your member ID cars, for special redemption coupons, for inventory labels and much, much more. Whatever your need for barcoding, we bring much-needed expertise to the table.
UPC printing: UPC codes have broad applicability—everything from product identifiers to transactional purposes. If your marketing materials or printed products need a UPC identifier, trust us to print them for you.
QR coding: QR codes are the best way to link a physical interaction to a digital outcome. People can whip out their phones, scan the code and turn a physical transaction into an online one. Link them to a web page, an ecommerce product or anywhere else online—and track the scans with a unique identifier to create a cohesive campaign.
From barcoding for individualized materials to QR code printing as a gateway to a digital experience, Howlan Inc. is ready to bring a new dimension to your print collateral. Contact us today at 847-279-1000 to learn more about how coded printing can add functionality and dynamism to your next campaign.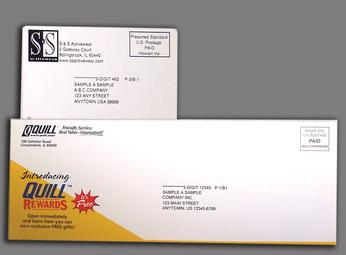 Getting your marketing materials into the hands of the people they're meant for can be a challenge. At Howlan Inc., we see it as an opportunity to deliver a superior level of customer service! It's why we offer mail fulfilment service to customers across the Midwest. Our mailing and fulfillment capabilities are the perfect way to augment unique design and full spectrum printing jobs.
We offer unique addressing and printing services to meet your special needs. Our state-of-the-art mailing equipment and software helps us offer you the most efficient, least cost method of moving your mail.
Whether it's done by machine or by hand, we can find a more efficient way to do it. We assemble kits, create P.O.P displays, collate, insert and construct whatever you can imagine. Over the decades, we've combined some rather unusual tasks to make our clients' products stand apart from those of their competitors.
Our mail fulfilment service encapsulates everything you expect from a support provider. That means everything from list management and maintenance to keep your reach relevant, to presorting for more efficient dissemination.
List management and maintenance
We lower your mailing cost by merging lists, eliminating duplicates and undeliverable mail.
Wide range of imaging capabilities
Inkjet, laser or labels mailers from postcards to 17x22 envelopes.
Presort all classes of mail
1st class, standard, periodicals and bound printed matter.
Supporting Your Campaigns
At Howlan Inc., we aim to help you make your mailing as efficient, accurate and effective as possible. Reach us today at 847-279-1000 to discuss our capabilities and how we can leverage them into your campaign.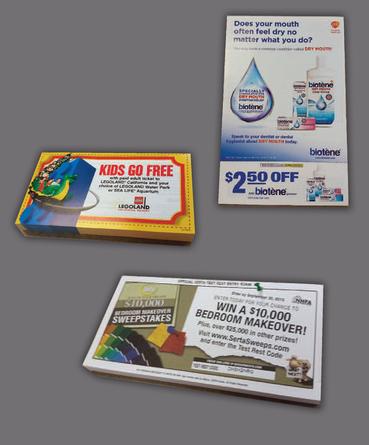 Tough padding jobs?
Just a piece of cake for us!
Sheets can be
Want to make your padding job more interactive?
​Add scratch off, scratch 'n sniff or a QR code so smart phone users can ​go directly to your web site when they scan it.​​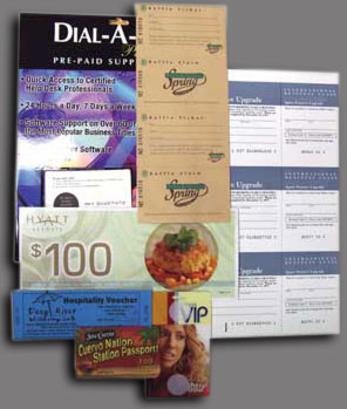 One page isn't nearly enough space to list all of the uses for numbering: coupons, gift cards, lottery tickets... And that's just a start! We number on paper, plastic, card stock and a wide variety of other substrates. Numbering helps you maintain order, informs you of response location, discourages counterfeiting and adds another level of security. It all adds up. You can really count on numbering. We can even increase a response by covering the number with the enticing draw of Scratch off.
Our capabilities range from 2x3 cards to full size 23x35 posters; from single sheets to 1" thick catalogs. Number sizes range from 1/8" to 8", as many as 255 digits to more than 100 positions on a sheet.
Variations of numbering options include skip numbers, repeat numbers, numeric only, alpha numeric, with space, with dashes, many different typefaces, bar-coding, OCR, random, PINs and mod numbers.