Serving the Graphic
Arts Industry Since 1945
Established in 1945, Howlan Inc. is a full spectrum printing service. We specialize in a variety of marketing and promotional printing services, including barcoding, UPC and QR codes, padding, scratch-off, scratch n sniff, numbering, imaging, labeling and imprinting. We also offer services such as mailing, correction work and fulfillment. Contact us today for more information and let us help you put your own unique spin on a marketing or promo concept.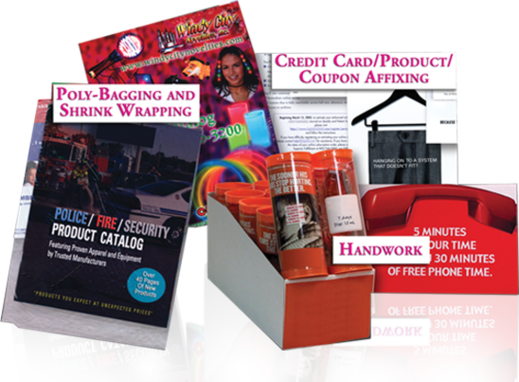 We pull out all the stops when it comes to customer service and satisfaction
Expect same-day quotes when you contact us, as well as competitive pricing. We're always thinking outside the box to provide our customers with reliable service, innovative solutions and cost-efficient services that result in products you can be proud of. When you're looking for a single solutions provider for all your finishing needs, remember that Howlan Inc. is just a phone call away. We look forward to creating something exciting, inspiring and outstanding for you!
We've been in business for more than 75 years, doing what we love for customers!
We're well-acquainted with a full scope of print-finishing and imaging services.
Our capabilities include promotional printing, including scratch-offs for mailers.
Our barcoding, UPCs and QR codes give your print materials a digital edge.
We serve customers throughout the Midwest area.
Let's Create Something Captivating
We pride ourselves on having the experience, staffing, equipment, facilities and the passion to be the top print-finishing provider in the graphic arts industry. Contact us today to discuss your idea.